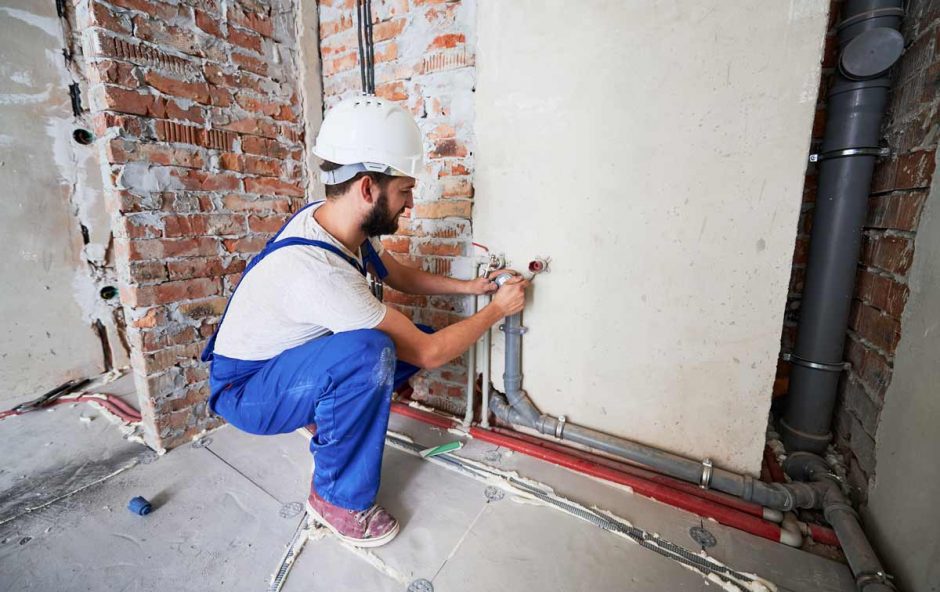 Water inside your swimming pool or hot tub is a good thing. You cannot say the same thing if the water trapped in your home is currently wreaking havoc on your floors and walls. If that keeps up, your home could sustain some serious damage.
Hopefully, the insurance policies you took out previously can help you cover the damage that excess water has done to your home. You could be dealing with a lot of damage here, so having access to those payouts will be immensely helpful.
What kind of repairs could your home need if it has sustained heavy water damage? Let's discuss that topic in greater detail below.
Paint Restoration
Your paint job will likely take a hit if your home is flooded with water. After the water subsides, you may notice that entire segments of your painted walls are now significantly discolored.
Remarkably, you can still consider yourself somewhat lucky if the extent of the damage the water did is changing the color of your walls. In some cases, things can get much worse.
If your walls are exposed to water for too long, the paint covering them may start to bubble. Not long after that, the paint may also start to crack and peel. The paint job you liked so much may be completely ruined.
JS Construction Consultants can help if your home's paint job was ruined by water damage.
To get started, we'll assess the damage done to the paint job and decide the best course of restoring it. We will also develop the solution that will work best for your design scheme and your schedule. Expect your newly restored walls to look good as new not long after we start working on them.
Drywall Restoration
The excess water may do more than damage the paint on your walls. Even the panels of drywall you have installed may sustain damage.
Segments of your drywall may fall out of place due to how much water they have absorbed. They may also turn into prime breeding grounds for mold.
Damaged drywall can be difficult to deal with, but JS Construction Consultants can make things easier for you.
We can remove the damaged segments of your drywall and install appropriate replacements. Once the replacement segments have been installed, we can work on them to ensure that they blend in with the rest of your drywall.
Flooring Restoration
Home flooring is especially susceptible to water damage caused by flooding.
Your flooring may show visible signs of damage after prolonged exposure to water. Flooded floors may look badly worn, and they may even start to change shape. They could also harbor mold just like your drywall.
Damaged floors are harder to restore, but JS Construction Consultants can handle that job with no issue.
We'll remove any excess water in your flooring so it can no longer cause any problems. If your floors are presenting signs of damage, we will use appropriate treatments on them so their appearance and stability are restored.
Do you believe that your subfloor is also damaged? Don't worry because we will also inspect that part of your home and tell you if it could also benefit from some repairs.
Excess water can inflict serious damage on your home. Still, there is a way to restore your home to its former glory. Work with us at JS Construction Consultants and allow us to bring back the beauty of your home.